HOW TO CREATE A CUSTOM AUDIENCE & LOOKALIKE AUDIENCE WITHOUT A WEBSITE
Disclosure : Please note that a few of the links in this article are actually affiliate links:  This means that if  you click on them , I will get a commission, without any cost to you. So, feel free to check these out as I only recommend products or services that I personally tested and highly recommend.
In today's world, Digital Marketing is trending in the online business. As a business owner, you need to promote your business to bring new customers. A lot of us rely on Instagram, TikTok for customers.  The important of Facebook ads cannot be overemphasized.
In this article, you will learn how to create a custom audience and look alike audience to increase your visibility online.
I f you are use to Facebook ads, then you're probably familiar with custom audiences. Building your custom audience is a great way to increase the detail of your ad targeting and improving the results of your adverts on Facebook.
These are your existing customers and prospects who have just interacted with your website or social media platforms. You can create a custom audience by applying your data such as page likes, email addresses and phone numbers.
Look alike Audience:
The lookalike audience gives you all kinds of advertising strength because you can indefinitely explore new customers. In fact, your client base is always  growing and so are your lookalike audiences. This gives you a room for progress and improvement.
You can base a lookalike audience on:
your customer data
your custom audiences
page likes
Facebook users who watched your video
users that performed a specific action on Facebook
'YOU CAN'T RUN YOUR BUSINESS LIKE A FREELANCER AND EXPECT RESULTS LIKE A CEO'
SPONSORED ADS:
This amazing book is titled "BEAUTIFULLY COLOURED" . It a book for every children . This children book is about the kindness and diversity of people in color and daily affirmation for children. Your children will glue to this book. Get this book here: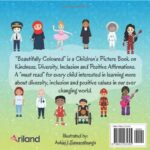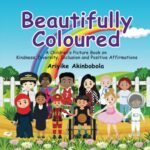 WHERE TO BUY : CLICK HERE TO PURCHASE YOUR COPIES. YOU BUY AS A GIFT FOR YOUR KIDS.
Thank for Reading, Leave a comment if you find this article useful.